Is it OK with you if we get back to you with your landscaping proposal in a couple weeks?

We didn't think so.

Those days are gone. At least, they are if you choose a landscaping company that uses the latest technology.

"Proposals used to take two weeks when they were all hand written out," says Jordan Martin, Vice President at North by Northwest Commercial Landscaping and Grounds Management. "Now, I can pump out a proposal in 10 minutes."

What makes the difference?

Here's a look at five ways technology helps us save you time and hassle.
1. Landscape Management Network
Business management software designed by landscapers for landscapers, LMN helps us with budgeting, estimating, scheduling, time tracking and invoicing to meet customer needs quickly and accurately.

What does it mean for customers like you?

Proposals so detailed you'll feel like you're working the job alongside us.

"Other companies might list that they'll grade the property and install sod," Martin says. "Our proposal lists that it will take four man hours, the use of a skid steer and dump truck, gravel, landscaping fabric — every single aspect of the job.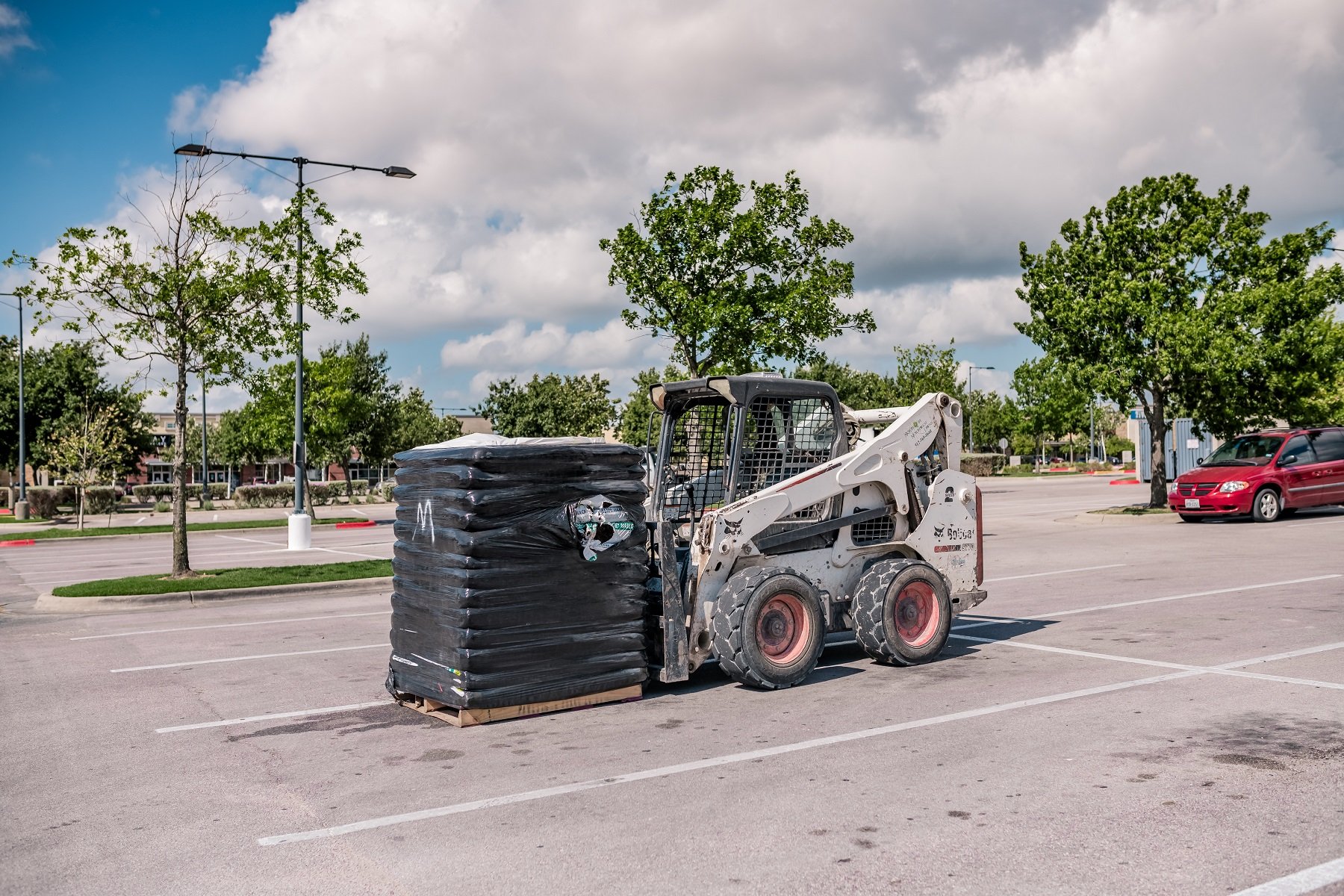 "You know exactly what you're getting," Martin says. "We're not just saying we'll install three yards of river rock. You'll see exactly what that job entails, and what you're paying for.

"It makes our customers more comfortable," he says. "Our customers now approve proposals faster and more confidently, even if the cost is slightly more. They know what they're getting."

The faster you approve your proposal, the faster your project will get done.
2. Asana
A web and mobile application designed to help teams organize, track, and manage their work, Asana simplifies team-based work management like landscaping.

Everybody on the North by Northwest team can see everything the whole team is doing in one place.

"When I'm on a property and I see a need for an irrigation repair, I can go into the system, tag the person in charge of the scheduling, take photos of what needs to be repaired and upload them there," Martin says.

The irrigation scheduler can then move the job to the scheduling column and immediately assign it to the technician or the irrigation manager.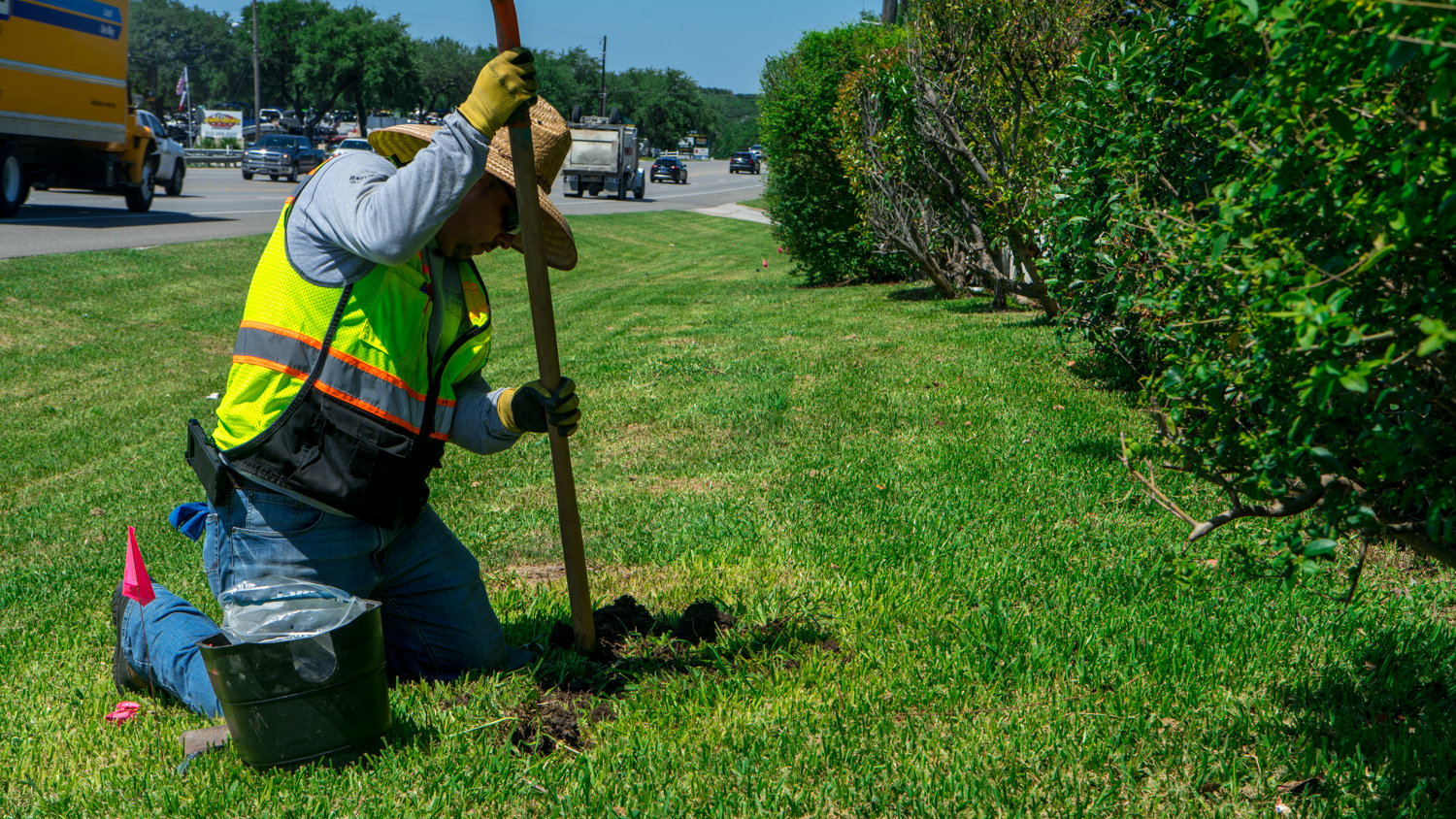 That tech can move it to the completed column when they're done. Then they pass it on to be invoiced.

"It means fast service for the customer," Martin says. Jobs don't linger. They get done.

"It definitely speeds things up," Martin says. "Before we used this, we'd send all this information in a text message. But there's a bazillion text messages sent among us every day. They can get missed."

The system also lets managers designate jobs as high priority.

"If a water line is broken and I have to shut the system down, I can mark that job as high priority and set the deadline for tomorrow," Martin says.

"Everybody in the office sees it," Martin says. "We're working together efficiently as a team, which means better service for our customers."

Questions about a job we did for you months ago? No problem, Martin says. All the details are permanently archived.
3. Apple FaceTime
Everybody at North by Northwest uses Apple iPhones and iPads so they can use FaceTime for instant communication.

Say a crew member tasked with trimming shrubs has a question that could hold up the job. The person who can show them how to proceed is an hour's drive away.

They point their phone at the shrub they have a question about and they get an instant answer from a supervisor — no matter where that supervisor is.

"It allows us to be on multiple sites virtually to help guide crews," Martin says.

A property manager can grab a tablet, too, and explain exactly how they want a task done.

"It eliminates the excuse, 'I didn't know exactly what to do,'" Martin says.

That means work gets done on your property quickly and efficiently, with no unnecessary delays.
4. Remote Irrigation System Control
Irrigation technology gives us instant remote access to your irrigation system.

We can shut down your system in an emergency or make needed adjustments instantly, so you don't always have to wait for technicians to make the physical trip to your property.

A multitude of sensors tell us exactly what's going on with your irrigation system.
Flow sensors show how much water is being used, and if you're wasting water. They help prevent landscape damage from excess water if a line breaks or a valve is stuck open. The flow sensor will detect the unusually high amount of water flowing, automatically shut down your entire system, and send an immediate alert.
Rain sensors will turn off your irrigation system if it's raining, saving you water and money.
Freeze sensors won't allow your irrigation system to water if the temperature is too cold.
If a valve malfunctions, sensors detect it and let us know.
They're called "smart irrigation systems" for a reason.
5. GPS Tracking
Every North by Northwest landscaping truck has GPS tracking.

What does that mean for customers?

Just the other day one of our customers wasn't sure how long a landscaping crew was on their property.

Thanks to our GPS records, we could show them exactly what time crews arrived and what time they left.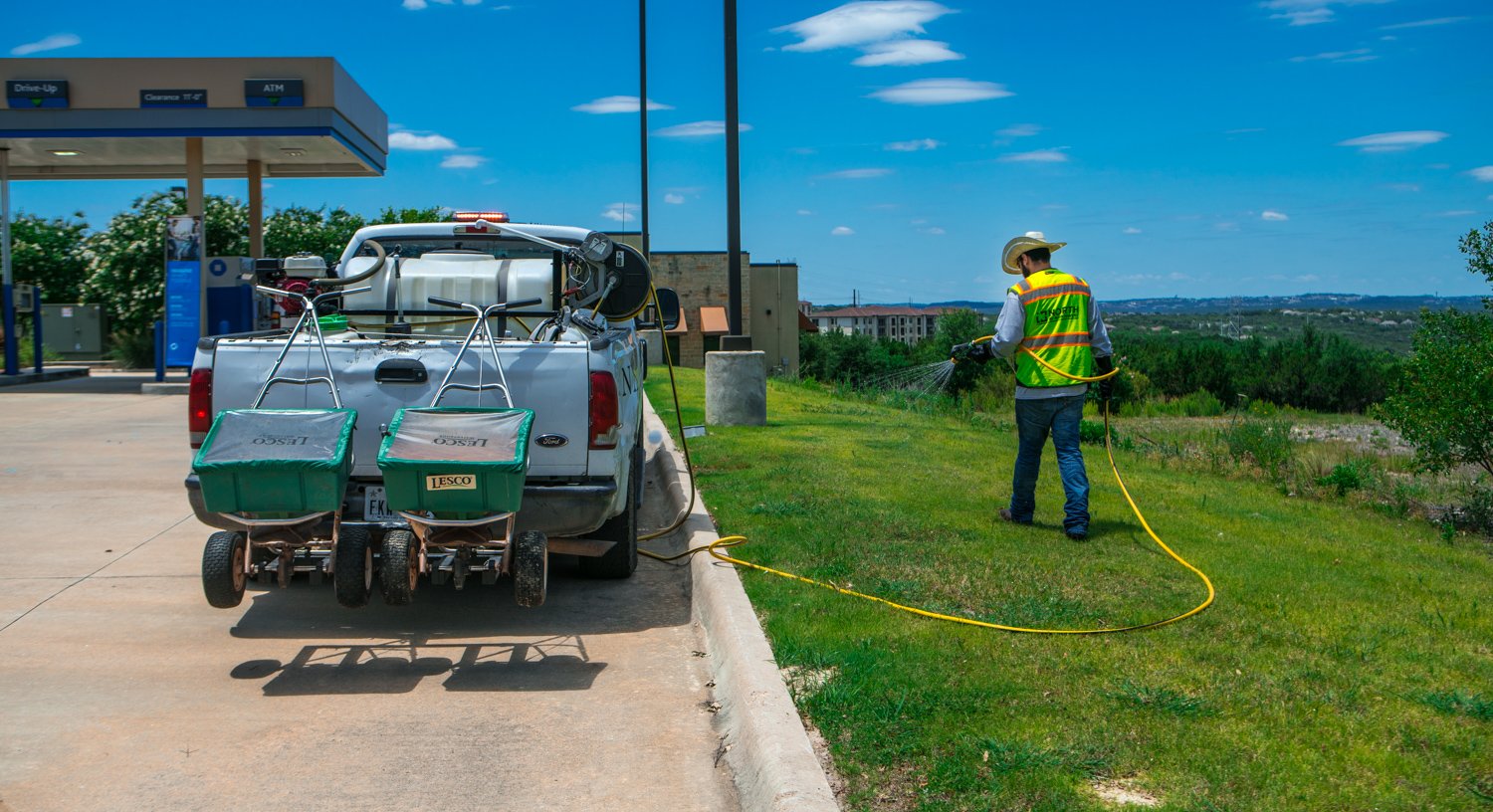 Why Landscaping Technology Matters
"Customers today, millennials and Gen X, are tech savvy," Martin says. "The more technology a landscaping company uses, the more attractive they look to those generations."

Everybody wants instant action, he says.

"If a property manager calls and says they have two dead trees and asks how much to replace them, they want to know quickly," Martin says.

"When you're ready to spend $10,000 on a project, that money is burning a hole in your pocket," he says. "You want to move fast."

Technology helps us meet customers' needs accurately and efficiently, in the speedy time frame they've come to expect.

"If you tell a customer you'll have a proposal for them in two weeks and another company can have it that day," Martin says, "which company do you think they'll hire?"
Trust North by Northwest for Time-Saving, Stress-Reducing Tech
Busy property managers have no time to waste.

So why waste it?

Team up with a commercial landscaping company that uses technology to save you time and reduce your stress.

We'd love to partner with you to make your commercial property impressive and appealing and your job hassle-free.

Are you ready for stress-free landscaping? Schedule a time to meet with one of our experts today. We'll gather the details, create a customized plan just for you, and you can stop worrying as we improve and beautify your apartment complex.