Before you get your hopes up here, your landscaping company account manager should not be cleaning out your garage, cooking your dinner, or giving your dog a bath.
Disappointing, we know.
But the good news? A great commercial landscaping company account manager handles all your landscaping worries. You should barely have to give it a thought.
That leaves you more time and brain power for the rest of your demanding job.
Does your Austin TX commercial landscaping company provide you with a superstar account manager?
Here are some things he or she should be doing:
1. Being Proactive
Your account manager is a landscaping expert, so they should recommend ways you can improve your property and suggest action before it's needed.
Would updated landscaping by your signage draw more attention?
Do some dead tree branches need pruning — before they crash onto a resident's parked car?
If your account manager suggests improvements you hadn't even considered, bonus points!
2. Walking Your Property
Your Austin commercial landscaping company account manager should be eager to come over and walk your property with you to get a sense of your needs. They should have lots of questions for you, and take notes.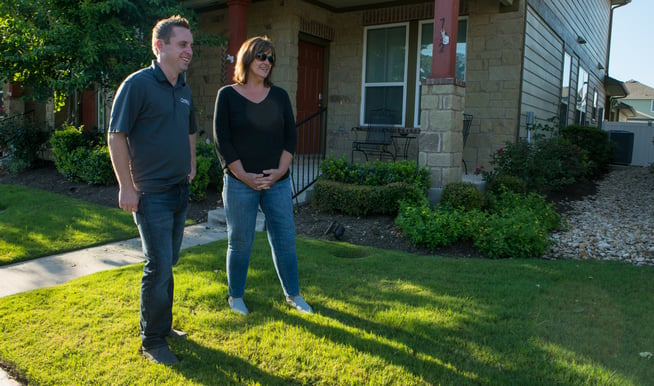 This is also how they'll discover what your property needs so they can suggest ways to make it an even better place to live and increase your property value.
They shouldn't be phoning it in.
3. Helping You Stay Competitive
If you don't offer the latest perks at your apartment complex, HOA community, shopping center, or restaurant, your competitors will. Why let them attract all the best new residents and customers?
What innovative amenities will bring new business to your door?
Community gardens. Car-charging stations. Coworking spots. Exercise trails. Dog parks. Outdoor dining area fireplaces and outdoor heaters.
All of this is especially important if your target market is young people. They want perks they can't wait to share on social media.
Your commercial landscaping company account manager should know the current trends, and how you can make them work for you.
4. Communicating Well
You have a lot on your hands. You shouldn't have to be the one constantly calling, emailing, or texting your commercial landscaping company account manager to find out when they're showing up, what they'll be doing, or bugging them to take care of a task they were supposed to do last month.
Our account managers will text you photos of potential problems on your property and send you prompt follow-up emails detailing exactly what crews just accomplished.
Clear, honest communication between you and your account manager will keep things running smoothly.
5. Helping You with Landscaping Budget Concerns
When you're worried about budget issues (and who isn't?), a good account manager will work with you to ease the stress.
They can help you sort out the critical issues, like an irrigation repair, from the things that can wait a bit.
And they'll suggest ways to save money in the long run, like using drip irrigation or switching to xeriscape landscaping that needs little water.
Remember, your account manager works for a business, too. We get it.
6. Staying on Top of Safety Issues
There are potential dangers on every commercial property. A good account manager will spy them before they cause problems.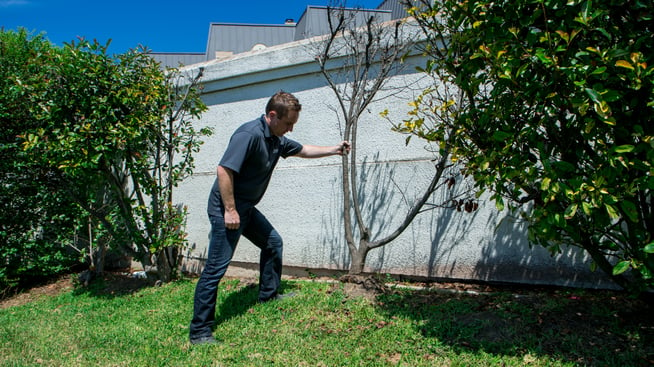 Dead branches could topple onto pedestrians or cars. Wayward branches can snag passersby. Overgrown shrubs can hamper visibility and obscure signage. Cracked or crumbling paths are trip hazards.
But not if your Austin commercial landscaping company account manager sees them first.
Good commercial landscaping companies don't just make things pretty. They keep your property safe by looking out for potential safety hazards.
7. Focusing on Landscaping Functionality
Your landscaping shouldn't just look great. It should work great — solving problems and offering creative fixes in addition to offering wow-worthy curb appeal.
A skilled account manager is all over this.
They might suggest turning an unused expanse of lawn into functional gathering spots people love, whether it's an appealing outdoor patio for office workers, a trendy grilling station for apartment dwellers, or an inviting common area or community garden for HOA homeowners.
Permeable paver paths are great for directing foot traffic, and they handle water runoff issues while looking great.
Hard-working plants can hide unsightly eyesores like air conditioning units or dumpsters, or create the perfect privacy screen on a restaurant patio or near an apartment complex pool.
8. Establishing a Long-Term Relationship
You don't have to be best friends with your account manager, but you might want to be.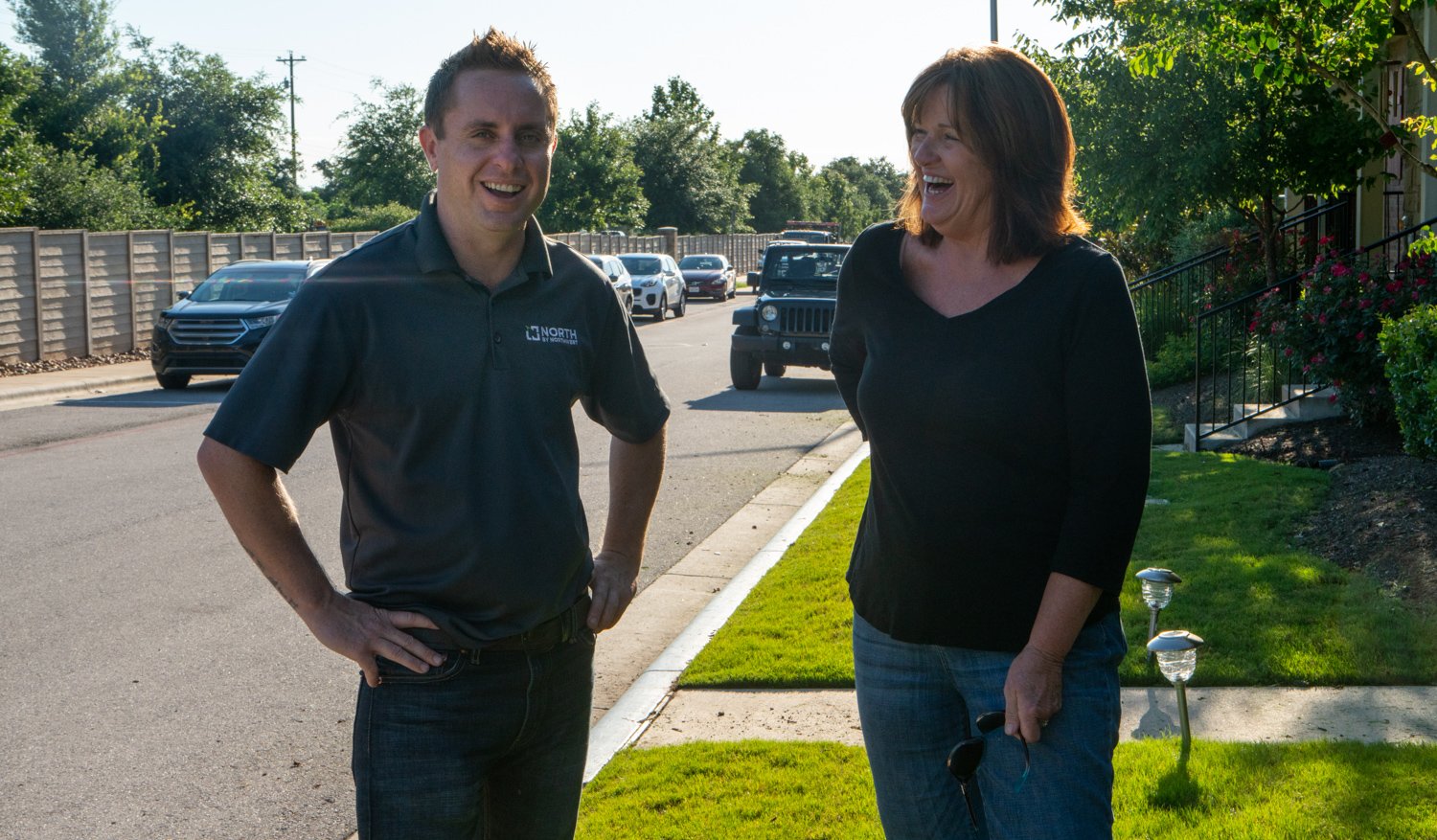 Our account managers meet with customers face to face at least once a month. They love to stop by and say hey.
They might even bring you cookies.
They'll walk your property, checking on everything from plant health to your property's safety. But they might ask about your golf game, too, or your vacation with your grandkids.
A good commercial landscaping company account manager knows the value of relationships. You shouldn't be just another customer.
9. Keeping You Hollywood Ready
Here at North by Northwest, we call your property's high-use areas, from entrances to common areas to pools, "Hollywood Areas" because they need to be perfect.
They're top priority because everybody uses them.
Hollywood-ready means tidy beds. Fresh mulch. Colorful flowers. No weeds.
It all takes careful attention to detail. That's your account manager's job.
We're not saying you need a red carpet. But if a celebrity happens to stop by, they'll be impressed.
10. Making Things Easy
Commercial landscaping companies should make your job easier. Your account manager is your point person who helps make that happen.
They keep your irrigation running smoothly and your property safe from hazards and liability issues.
They don't bug you about it. They just do it — so you can focus on all the other tasks on your list.
Need an Amazing Commercial Landscaping Account Manager?
You need an account manager who not only makes your job easy, but who makes you look good.
Go ahead and take credit for how great your property looks. You did your part by choosing the right Austin TX commercial landscaping company.
We'd love to partner with you to make your commercial property impressive and appealing and your job hassle-free.
Are you ready for stress-free landscaping? Schedule a time to meet with one of our experts today. We'll gather the details, create a customized plan just for you, and you can stop worrying as we improve and beautify your apartment complex.