Thinking of joining your Homeowner's Association board? Or are you a brand new HOA board member?
This can be a pretty rewarding gig. You get to have a hand in how your neighborhood community operates. You'll help make decisions and help your fellow residents with problems and questions.
You'll be in the know.
Are you ready for HOA board member duties?
Ask yourself a few questions, just to make sure.
Consider it a bit of pre-HOA board training.
1. Do I Appreciate Rules?
Most HOAs have a lot of rules, and many of them have to do with the landscaping.
There are rules about fences and flowers, mulch and mowing.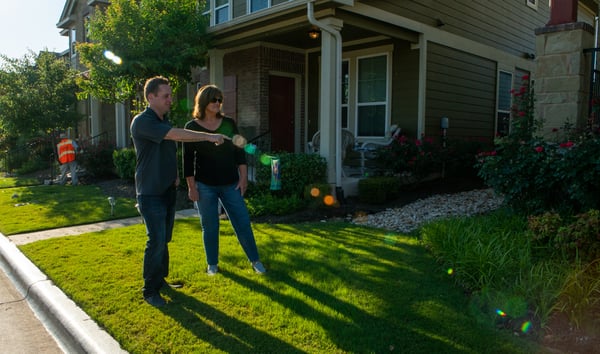 You need to be really familiar with that HOA handbook. And once you read it, you should encourage your fellow homeowners to read it, too.
When residents know the rules they need to follow, your HOA board member duties are easier. Most of the questions homeowners have are answered in their set of HOA guidelines.
All those regulations are there for a reason — to keep the community tidy, appealing, and uniform for the residents.
Explaining rules and enforcing them is a big part of HOA board member duties. So, if you love being that person who makes sure no cars are rusting in driveways and half-completed landscaping projects don't linger for months, this job is for you.
2. Am I a Good Communicator?
This is a big one.
Your fellow residents expect good communication from their HOA board members. Everybody likes to be in the know.
Will the landscaping company be spraying for weeds? Trimming shrubs? When will the pretty spring flowers go in?
You might offer your residents seasonal newsletters that give a heads up about the services the landscaping company will be doing in the coming weeks and months.
Consider dedicating part of your HOA website to Frequently Asked Questions about landscaping issues.
Invite your commercial landscaping company contact to attend your board meetings to foster a great relationship and keep everybody informed.
Clear, honest communication between your HOA board members and your commercial landscaping company's account manager will keep things running smoothly and your homeowners happy.
You get the idea. There's a lot of communication involved here. It helps if you love it.
3. Do I Love Making Things Better?
HOA board members suggest improvements to make the neighborhood a nicer place to be.
Are you that kind of thinker?
You might be the one to suggest landscape or hardscape enhancements to the common area, to encourage community mingling.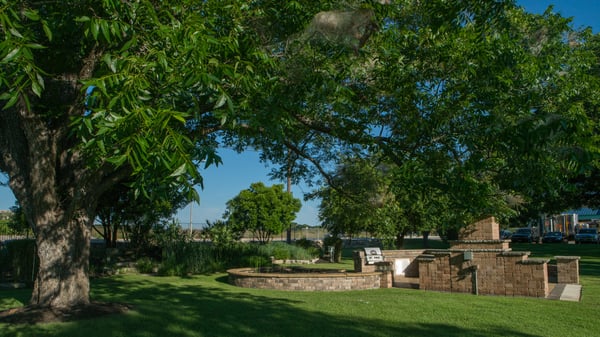 Shouldn't somebody suggest getting rid of those tired old shrubs by the entrance sign? That might be you.
Don't worry — you don't have to know everything. If you hired a great landscaping company, they'll suggest changes to improve your neighborhood.
But you should definitely have the drive to make things better in your corner of the world.
4. Am I Patient?
This job includes reading contract proposals and poring over bids from landscaping companies and other vendors you'll hire to work in your community.
Can you settle in for some lengthy reading? Take the time to check references? Interview company representatives to ultimately decide who is the best fit for your HOA?
If you're the type to wave your hand and say, "Whatever, that sounds fine," this job probably isn't for you.
There's a lot at stake, from your HOA residents' lifestyle to your community's reputation.
Even the best HOA board training can't teach patience.
5. Do I Have Thick Skin?
At some point, this HOA board gig might be unpleasant. Not everybody will love every decision you make.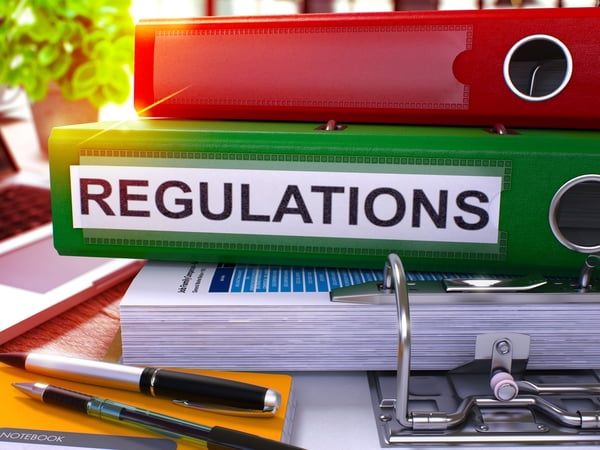 Yes, you'll have a defined set of HOA guidelines with the rules people need to follow, but when homeowners complain, they're not going to the rule book.
They're coming to you.
"Why can't I have an outdoor fireplace?"
"Why can't I put the light-up Santa on my roof? My last neighbors loved it!"
"My neighbor's new landscape lighting shines right in my bedroom window!"
You'll get blamed for things. People might get huffy.
Your HOA board member duties? Calmly explain the rules, smooth those ruffled feathers, and hang tough.
6. Am I Willing to Show Up?
You're expected to be at those HOA board meetings. And any committee meetings you signed up for.
Even if they're at the same time as your favorite TV show.
Be visible. It shows people you care.
And while you're there, take part. Are you willing to ask questions? Challenge old ideas? Make new suggestions?
It's part of the job,
7. Do I Like People?
You can be a rule person without being a people person. HOA board members have to be both.
You're representing a bunch of other people. You have to get out there and find out their concerns, their questions, their ideas.
It means mingling. Lingering. Chit chat.
You need to be approachable, so people know they can come to you.
That's right. You should be a people person.
8. Am I Good at HOA Board Meetings?
Everybody's been to a terrible meeting. They're excruciating. They go on forever, nobody's really in charge, and by the end, nothing is really accomplished.
You should be ready to make things happen. Have a clear agenda. Show up prepared. Keep things on track.
Ready for HOA Member Board Duties? North by Northwest Is Here for You
We're proud of the friendly and trusted relationships we've developed with HOA boards. And our crews love keeping these communities healthy and beautiful.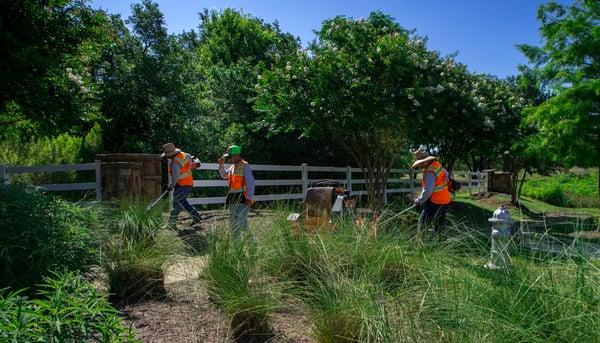 As you dive into your HOA member board duties, we'd love to partner with you to make your landscaping impressive and your job hassle-free.
Are you ready for stress-free landscaping? Schedule a time to meet with one of our experts today. We'll gather the details, create a customized plan just for you, and you can stop stressing as we improve and beautify your HOA community.