Industrial properties have their own set of unique landscaping needs.
They're often huge, sprawling properties, with multiple buildings, big parking lots, frequent truck deliveries, and lots of employees coming and going at unusual hours.
Facility managers need to work with a commercial landscaping company that understands their issues and can meet their needs without hand-holding.
Cory Essman, maintenance division manager at North by Northwest Commercial Landscaping & Grounds Management, shares a few considerations to keep in mind for industrial landscaping, from landscaping ideas to the key elements that make these jobs run smoothly for facility managers.
1. Share Your Hours of Operation
Industrial sites often operate on unusual schedules.
Let your industrial landscaping company know when traffic is light, so they can schedule work around your busiest times.
"If we're trimming trees," Essman says, "we want to do it when the fewest cars are in the lot."
Your employees and visitors will appreciate the consideration.
2. Plan for Parking Lot Islands and Medians
Avoid planting messy trees on parking lot islands and medians. They can drop pollen and acorns, twigs and branches.
Avoid installing turf on these areas, too. Crews need to use weed trimmers on turf, and flying debris can damage cars.
Essman suggests low maintenance materials like granite or gravel.
Another tip: choose prickly plants for these areas, like agave and cacti, to deter pedestrians from walking on them.
3. Consider Hedge Screens for Windows
If industrial landscaping companies need to mow turf right up to the edges of buildings, install hedges to screen windows from flying debris.
4. Share Employee Break Times
Your employees don't want to dodge weed eaters as they walk to their cars or hear heavy machinery while they're enjoying an outdoor lunch.
Tell industrial landscaping companies when employee breaks take place so they avoid loud or disruptive work during those times.
"We want to make a plan that accommodates the property's needs to the best of our ability," Essman says. "It's account management 101."
5. Tackle That Turf
Healthy, green, appealing turf is more important than ever on a sprawling industrial property that has a lot of hard parking lots.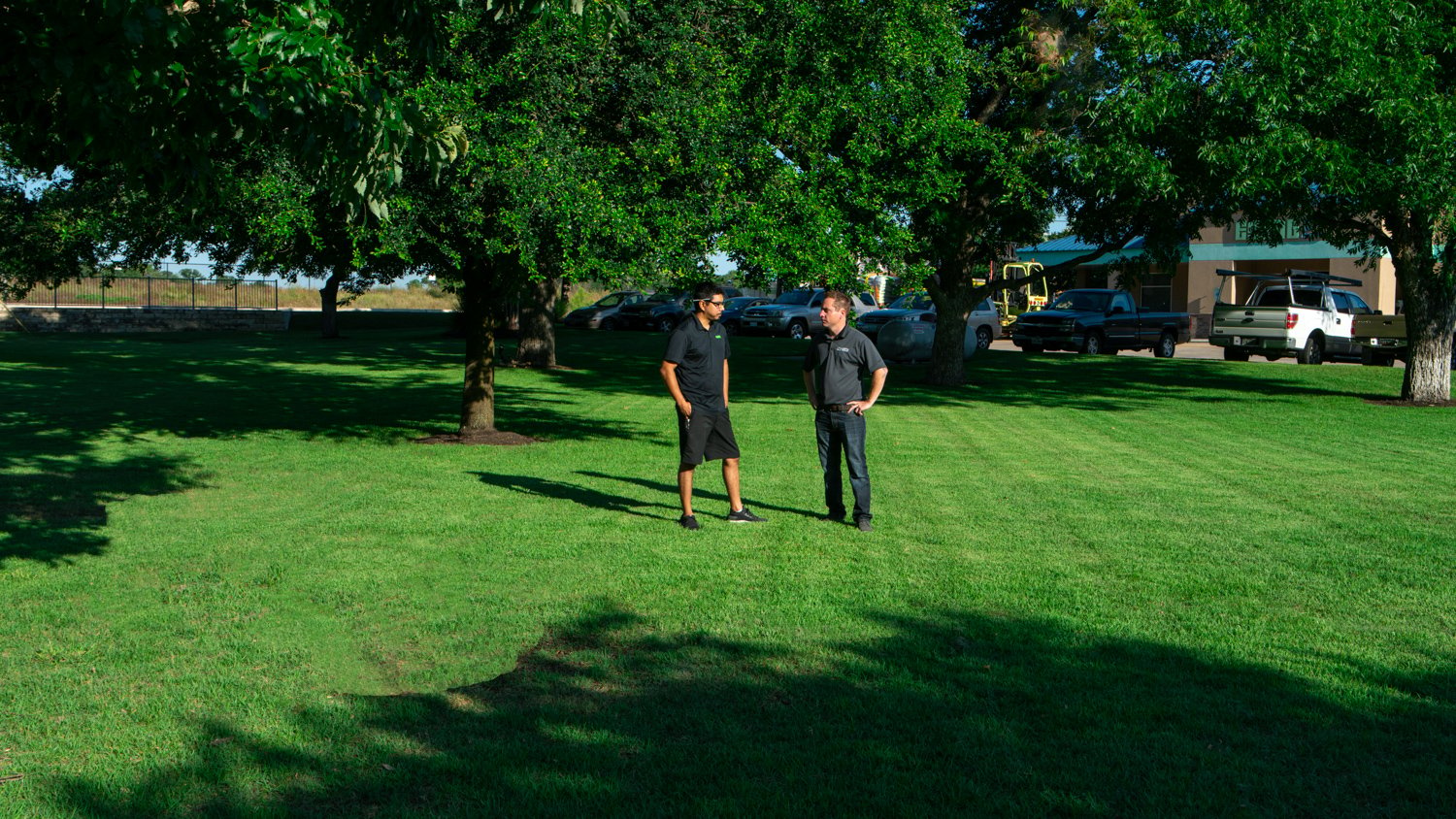 "You want a solid fertilization and weed control program," Essman says.
That green, healthy grass is like a big welcome mat, impressing everyone from potential employees to the company owners.
6. Take a Look at Lighting
Lighting parking lots and walkways for safety is typically part of the initial construction process on an industrial site.
But there are other ways lighting can enhance industrial landscaping.
Uplighting trees near buildings adds drama with shadows cast against long stretches of walls.
Is the name of your company highlighted with lighting so it stands out at night? It should be. It's an automatic advertisement for your brand.
Take a look at all signage lighting, too, to be sure your name is clearly in view.
7. Offer an Outdoor Oasis
Most industrial sites have lots of employees, often working in multiple shifts throughout the day.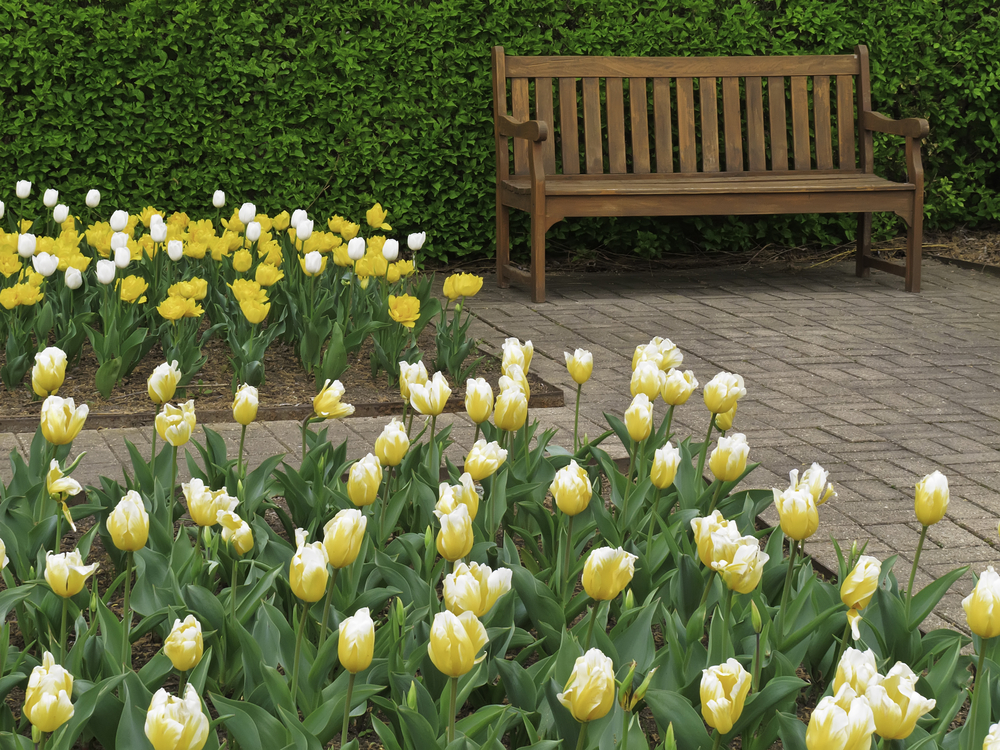 Offer outdoor tables and seating so workers can duck out for some sun and fresh air, to enjoy lunch or a snack, to hold outdoor meetings.
Be sure to provide shade in your industrial landscaping design.
Places for phone charging are a great addition, too.
Keep employees happy, and they'll be more productive and want to stick around.
8. Share Delivery Schedules
Your busy truck delivery drivers don't want the hassle of navigating around landscaping crews at their busiest times. They'll appreciate you looking out for them.
Share those delivery schedules with landscaping crews so they can work around them.
"If the south entrance gets a big delivery at a certain time, we stay away from that area and work somewhere else," Essman says.
9. Be Aware of Drainage Issues
Sprawling industrial sites are often prime areas for drainage problems. That's a headache you could do without.
Hilly properties encourage water to drain and pool in low areas, which can cause flooding around entrances.
It all water drains to a low spot near a building's foundation, water can seep in.
Work with industrial landscaping crews with experience in drainage problems. Essman often suggests three different solutions, to make sure he solves the problem.
He might suggest regrading, installing French drains, and redirecting water using a swale.
North by Northwest specializes in drainage and retention pond repair and renovation. Sometimes ponds weren't installed correctly in the first place or weren't properly maintained.
If neglected, retention ponds can easily get overgrown and clogged. Then, the pond fills up and floods.
You don't want to add that hassle to your long list of responsibilities.
10. Keep Things Tidy
Regular maintenance is crucial in industrial landscaping.
Choose a company that prides itself on the same high standards and attention to detail as you do.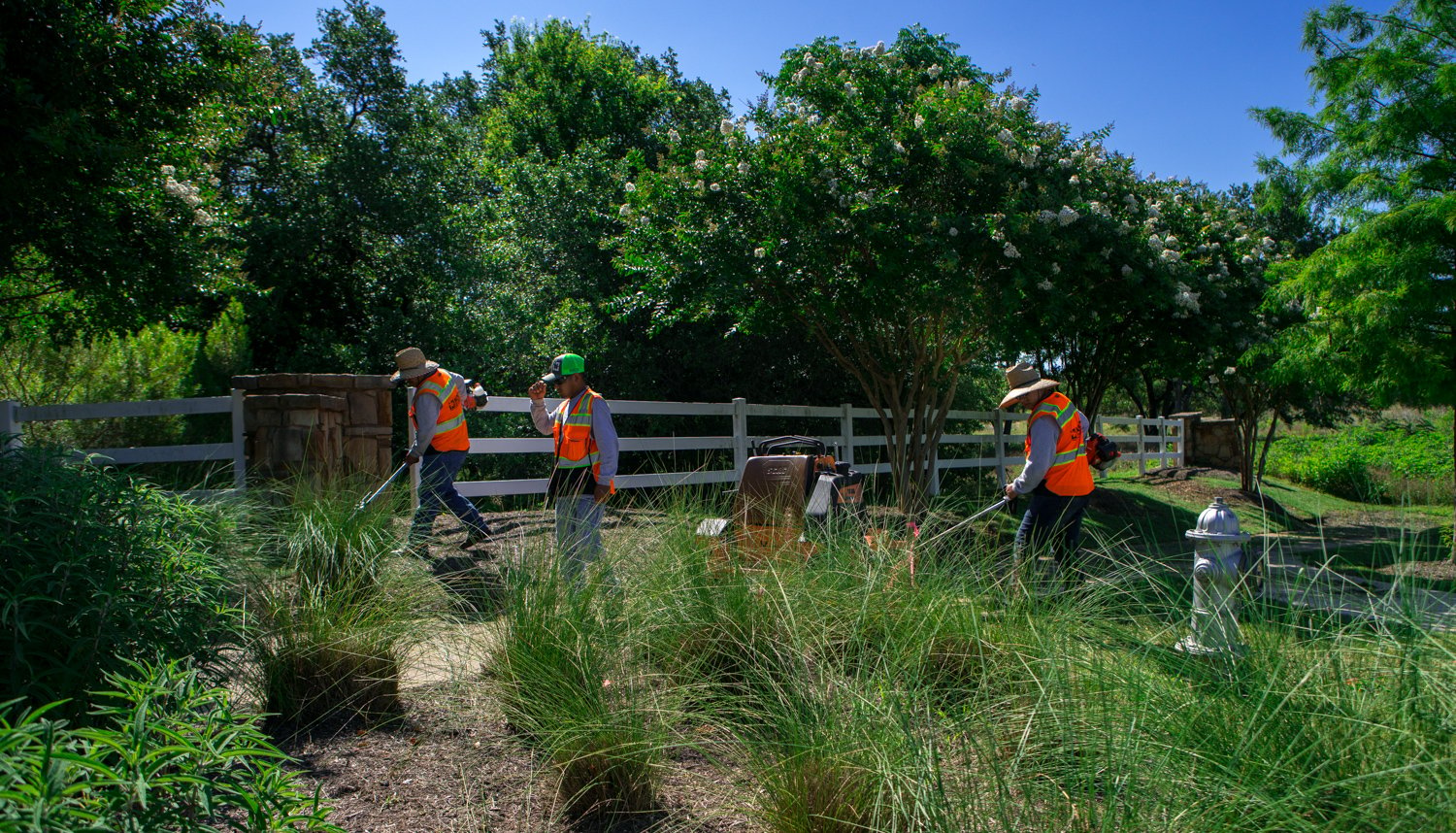 Sightlines have to be clear for all those delivery trucks. Plantings should always be trimmed so they don't obscure signage. Fresh mulch makes the whole place look appealing.
Your company name is on the building, advertising your brand. The public might not go inside, but they'll judge you by the outside.
Trust Your Industrial Landscaping to North by Northwest
There's a lot to worry about when you manage a large industrial property.
Cross landscaping off your list.
We'd love to partner with you to make your industrial landscaping impressive and your job hassle-free.
Are you ready for stress-free landscaping? Schedule a time to meet with one of our experts today. We'll gather the details, create a customized plan just for you, and you can stop stressing as we improve and beautify your Austin, TX industrial property.