You've been staring at the company budget for a while now, realizing something's gotta go.

Maybe if you stare hard enough, the answer will appear. (Let us know if that works.)

Does the lawn really need to be mowed so often? Flowers are kind of a luxury, right?

Here at North by Northwest, we get it. We're a business, too.

Cory Essman, division manager, shares some commercial landscaping budget tips on where to cut — and where not to cut.
Be Strategic
First, you don't want to jeopardize your curb appeal and let your place look messy or neglected.

Any cost savings you might get from cutting your commercial property maintenance budget will quickly be wiped out if customers and tenants start passing you by for your tidier competitors.


Cut back on essential commercial landscape services and you might even pay more in the long run to repair the damage.

Thinking of reducing the number of times your landscaping company visits? That means less fertilizer and weed control.

Are you okay with brown, weedy grass?

We didn't think so.

Landscaping companies plan weekly visits for a reason. Your curb appeal is at stake.

You can't just leave planting beds alone and hope for the best. They need regular maintenance in the summer to stay looking appealing and fresh.

Edging and weeding keeps them tidy, along with staying on top of the mulch.

Ignore your shrubs, and they'll get unsightly and overgrown, making your whole place look neglected.
What About Those Monthly Irrigation Inspections?
One of Essman's clients decided to cut their commercial property maintenance budget by eliminating monthly irrigation inspections.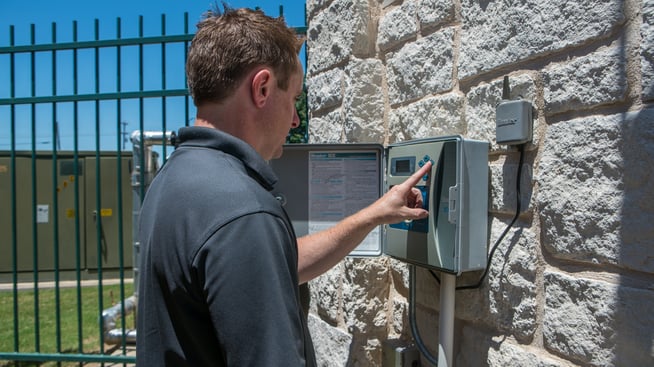 "I wouldn't suggest that," Essman says.

Meanwhile, out on your commercial property, irrigation heads might be clogged or broken. Valves could be leaking. Your controller might be set to water too many times for the season, or not enough.

You could be wasting a ton of water. Or your lawn and landscaping might be struggling if it's not getting the water it needs.

During these monthly irrigation inspections, technicians check everything over, testing each of your zones to make sure the right amount of water is hitting all the right places, and nothing needs repair.

They'll also spot the little issues that can lead to bigger problems later, from cracked lines and leaky valves to clogged nozzles or broken spray heads.

It costs less to fix a small irrigation system problem than to fix a big one that gets out of control. Common sense, right?
Flower Power
Don't brush off annual flowers as a luxury. There's nothing like them to brighten commercial property landscaping.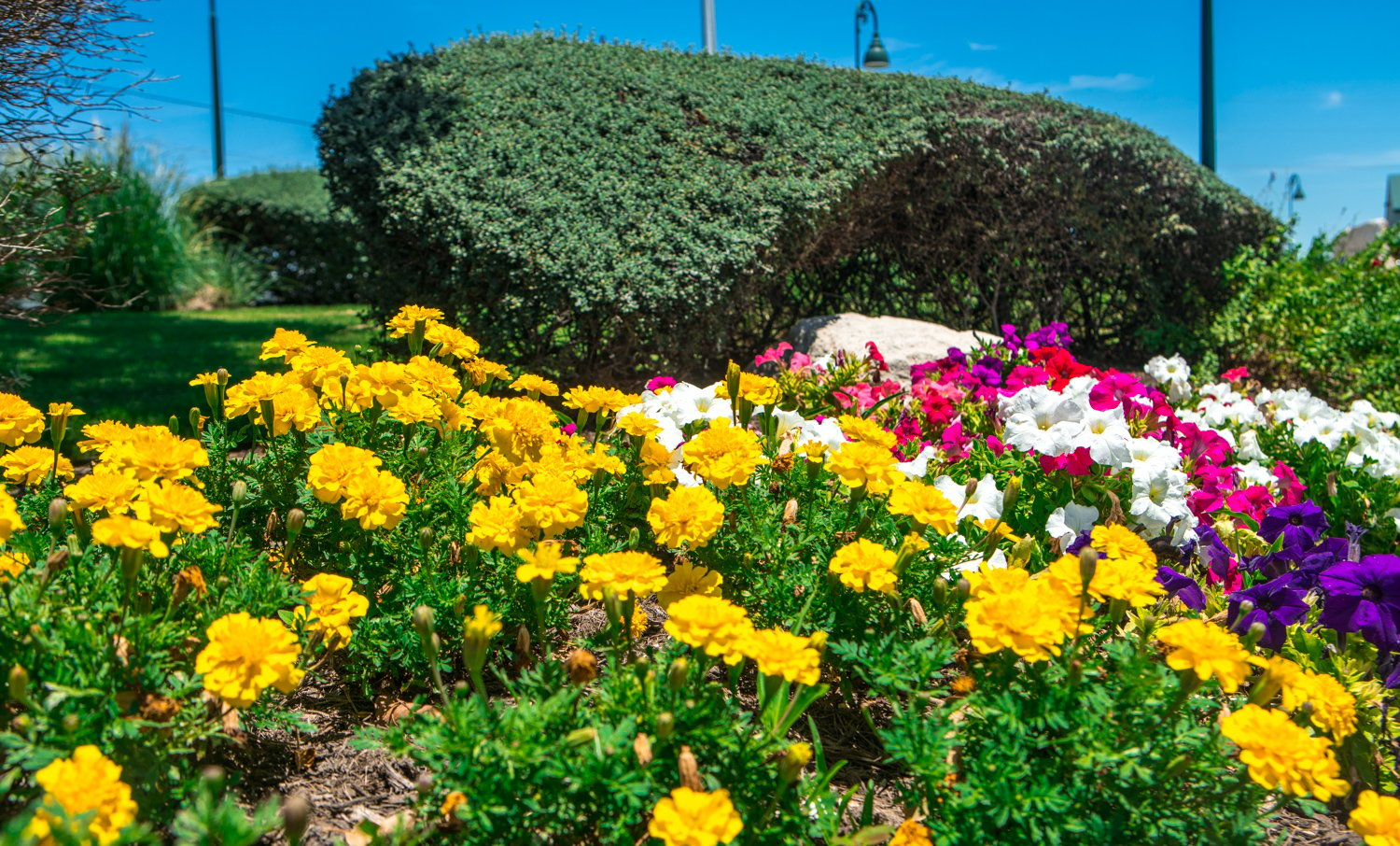 Fresh, colorful blooms automatically attract attention, offer a cheerful welcome, and make tenants feel at home.

"If you're trying to sell apartments, that's what people notice," Essman says. "Color is a big seller."
Aw, Rats
Cut back on the routine maintenance that keeps your property clean and tidy and you risk insect and pest problems, Essman says.

One property manager called him recently in a panic over a rat problem.

"Can you imagine the stress she's having with rats in one of her buildings?" he says.
"I wouldn't suggest reducing anything in your maintenance contract. How the exterior looks helps to sell those apartment units."

In other words, maintenance matters.

"That's why we're deemed a necessary business during Covid-19," he says.
Commercial Landscaping Budgets: Here's How to Save
Instead of slicing essential tasks from your commercial property maintenance budget, Essman suggests looking at longer term budget-cutting solutions that will save you money in the long run:
Use Drip Irrigation
Drip irrigation allows water to drip slowly and accurately to the roots of plants, either from above the soil surface or buried below the surface. It minimizes waste from evaporation and uses less water.

Essman doesn't recommend it for annual beds, as the flowers get replaced so often, the irrigation lines would get disturbed.

But replace spray heads with drip irrigation in other planting beds and you can save significant money on irrigation.
Keep Irrigation Running
You might assume giving your irrigation system a rest will save you money in your commercial landscaping budget.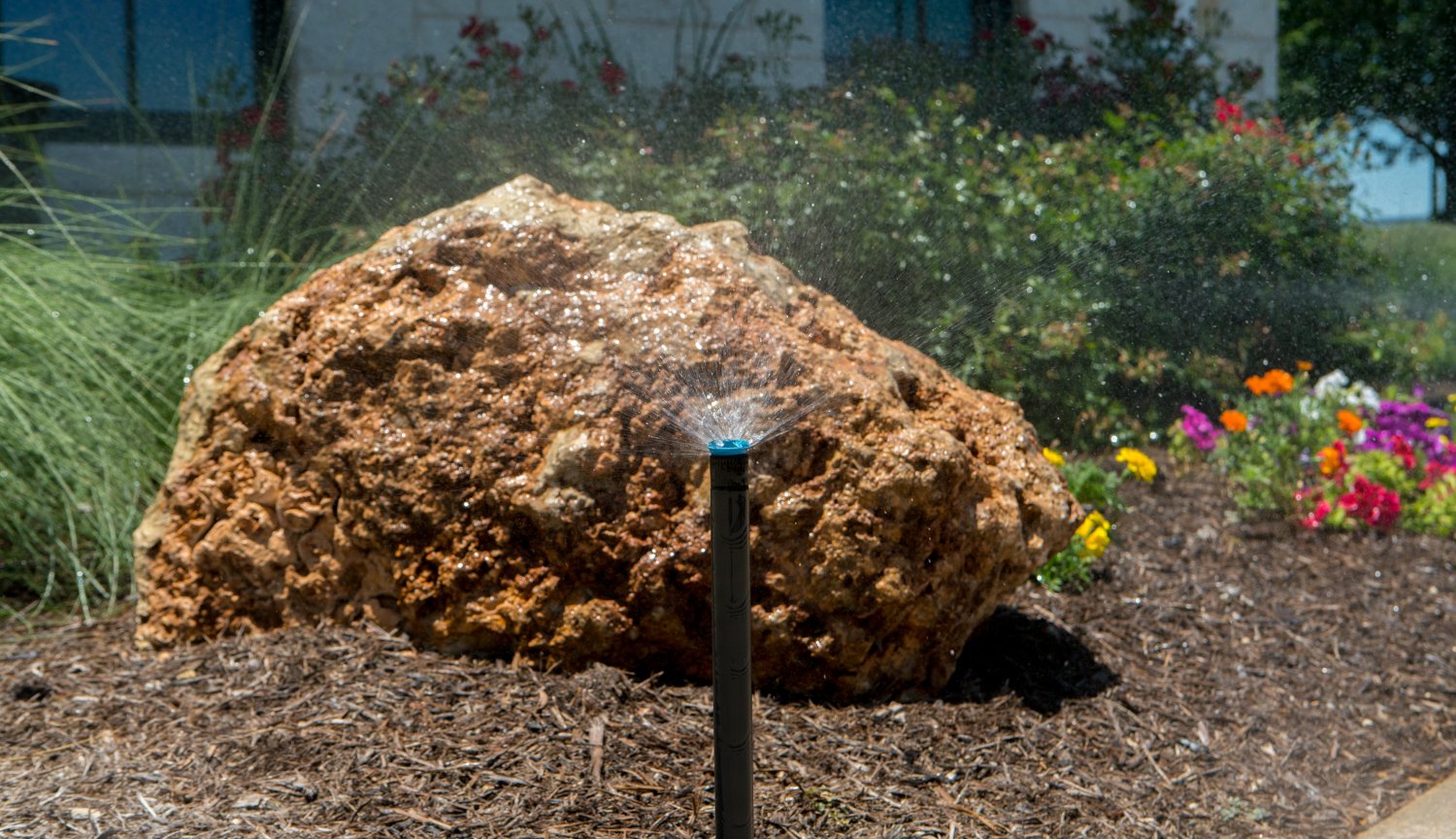 But here in Texas, we have spells of severe drought. Once the ground dries out, Essman says, irrigation pipes get brittle and can break. He calls it "dry line shock."

Any major repairs to fix it will cost more than routine maintenance.

Also, if you don't stay on top of irrigation, your landscaping will decline, and you'll face extra costs to replace dead plants and turf. So much for saving money.
Use Smart Irrigation
Replace old irrigation controllers with smart irrigation controls that tell your system when to turn on and off.

They don't start up based on time of day, but hone in on local weather forecasts and your exact landscape conditions, so the watering schedule is exactly right for your landscape.

You use as little water as possible. Your landscape thrives. You save money.

Win-win-win.
Xeriscape
Besides being a super cool word, it offers significant cost savings for landscaping. Xeriscape means landscaping that requires little or no irrigation.

Think contemporary beds of rock and gravel with cacti and agave. Lower maintenance, lower cost.

Switch your water-hungry grass and flower-based landscaping over to xeriscape, and you'll automatically save money.
Use Native Plants
Again, less water means less expense. Native plants thrive with little care because they're designed to grow here.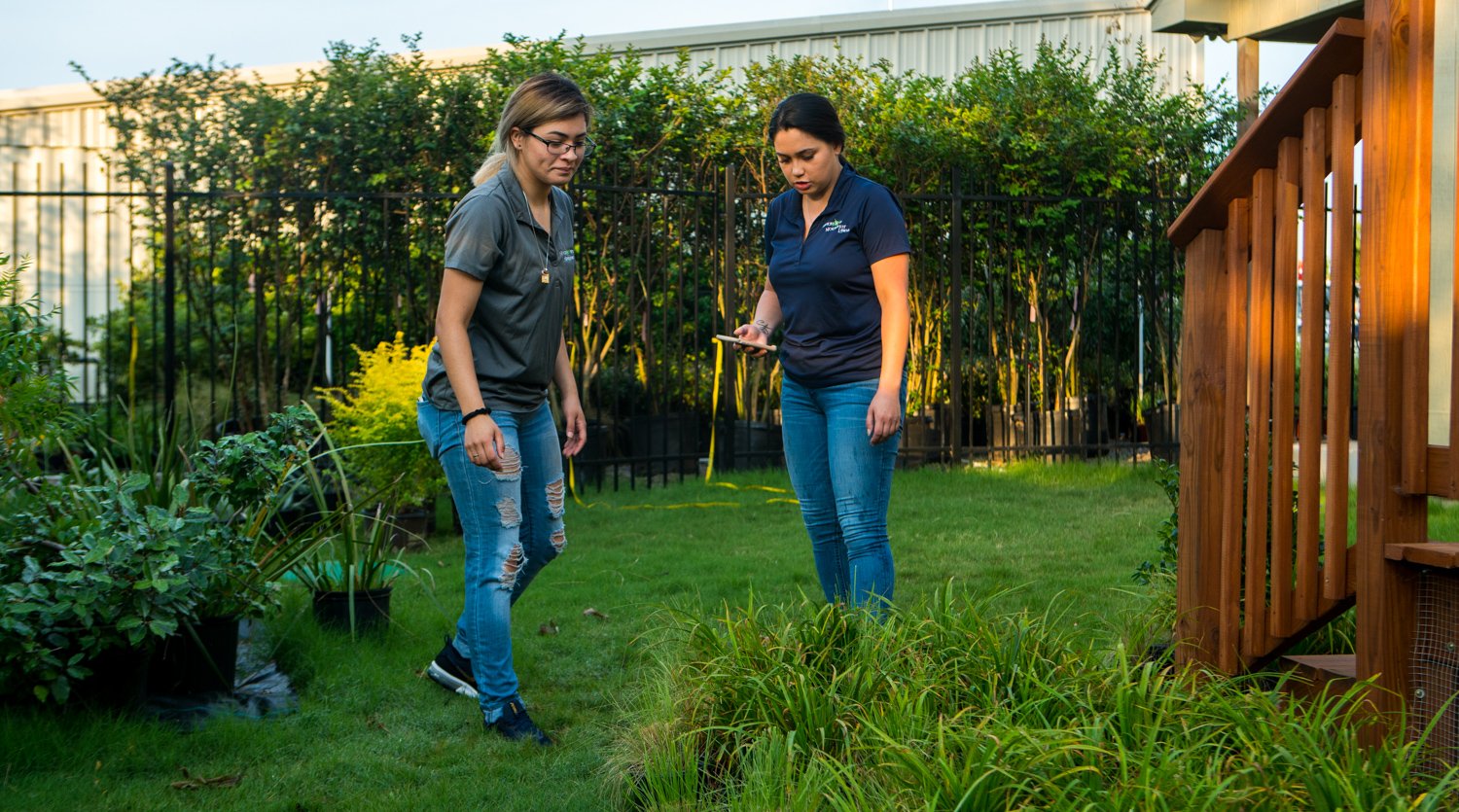 You don't have to sacrifice beauty, because we have a lot of native stunners around here, from Blackfoot Daisy to Desert Willow.
Talk to Us About Your Commercial Landscaping Budget
Essman knows money can be tight, especially these days. So he gives customers options.

He'll give a price for critical irrigation repairs, like a pipe break that's wasting a lot of water and not properly watering landscape plantings. Then he'll give a price for non-critical needs, like fixing crooked heads or raising valves.

Can't afford everything at once? No problem. He'll help you prioritize the critical needs and the rest can wait.
Commercial Landscaping Budget Concerns? Partner with North by Northwest
You want to save money on your commercial landscaping budget, but we know you also want your property to look great, feel welcoming, and attract new tenants, buyers, or customers.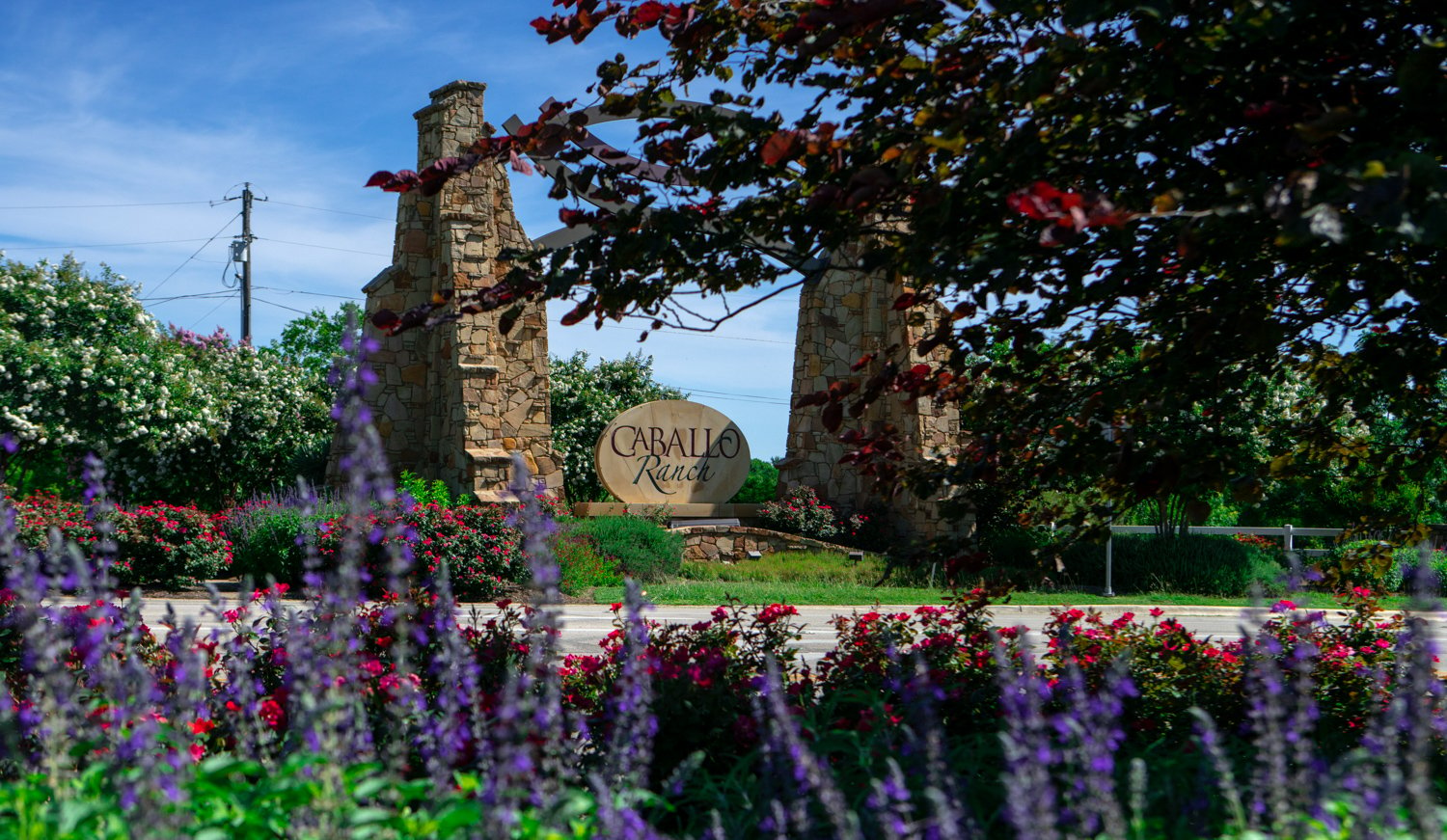 Slashing your commercial property maintenance budget isn't the answer. Creative, thoughtful, proactive planning is.

Let us help ease your budget stress.

We'd love to partner with you to make your landscaping impressive and your job hassle-free.

Are you ready for stress-free landscaping? Schedule a time to meet with one of our experts today. We'll gather the details, create a customized plan just for you, and you can stop stressing as we improve and beautify your commercial property.