It's a hot dusty day, and you're looking for a new apartment complex. So far, it's no fun.

Just when you're really tired of trudging across town, comparing ho-hum amenities, you see it: a cascading fountain spilling into a shimmering pool of cool water.

Sold.

That was easy, right? Everybody loves outdoor water features.

It works with other scenarios, too, like the parent trying to get a bit more shopping done at your retail center, but her kids are getting antsy. Hey, there's a little waterfall! Woo hoo, everybody's happy!

Fountains, waterfalls, bubbling ponds — there are so many reasons why you should add an outdoor water feature to your commercial property.
1. Outdoor Water Features Are Calming
Anybody feeling stressed lately? Everybody put down your hands and go find a water feature.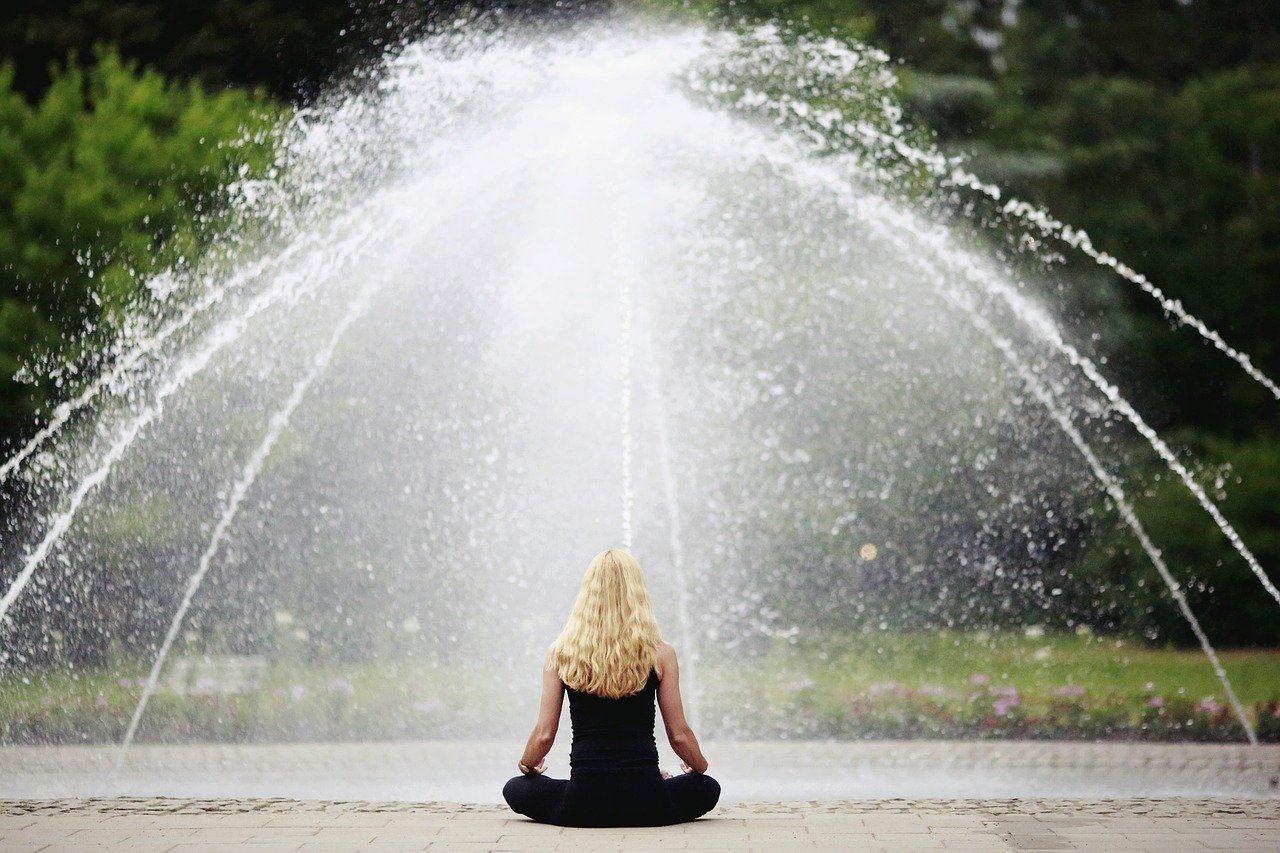 Studies show that running water relieves stress and even decreases blood pressure and heart rate. Water calms the mind.

It just makes us feel good.
2. They Reduce Noise Pollution
The sound of cascading water helps drown out less pleasant sounds, like traffic, construction vehicles, or the noisy fast food speakers at the business next door.

Who wouldn't rather hear a bubbling fountain, the splash of a waterfall, or the gentle babble of a meandering stream?
3. Outdoor Water Features Attract Customers
Water features make a great first impression with their plumes of water, gurgling bubbles, and cool splashes.

Water reminds us of nature, and nature is a great escape from the often hectic pace of life.

An outdoor water feature at your retail center makes customers want to linger. And the longer they linger, the more they'll shop.

Another benefit of outdoor water features: they attract good employees. Your team members can take a rejuvenating break by the fountain or enjoy lunch near the cool and calming stream.

Water features look like high-end luxury. Everybody wants to feel fancy, right?
4. They Help Birds
Clean water can be hard to find, especially in bustling urban environments.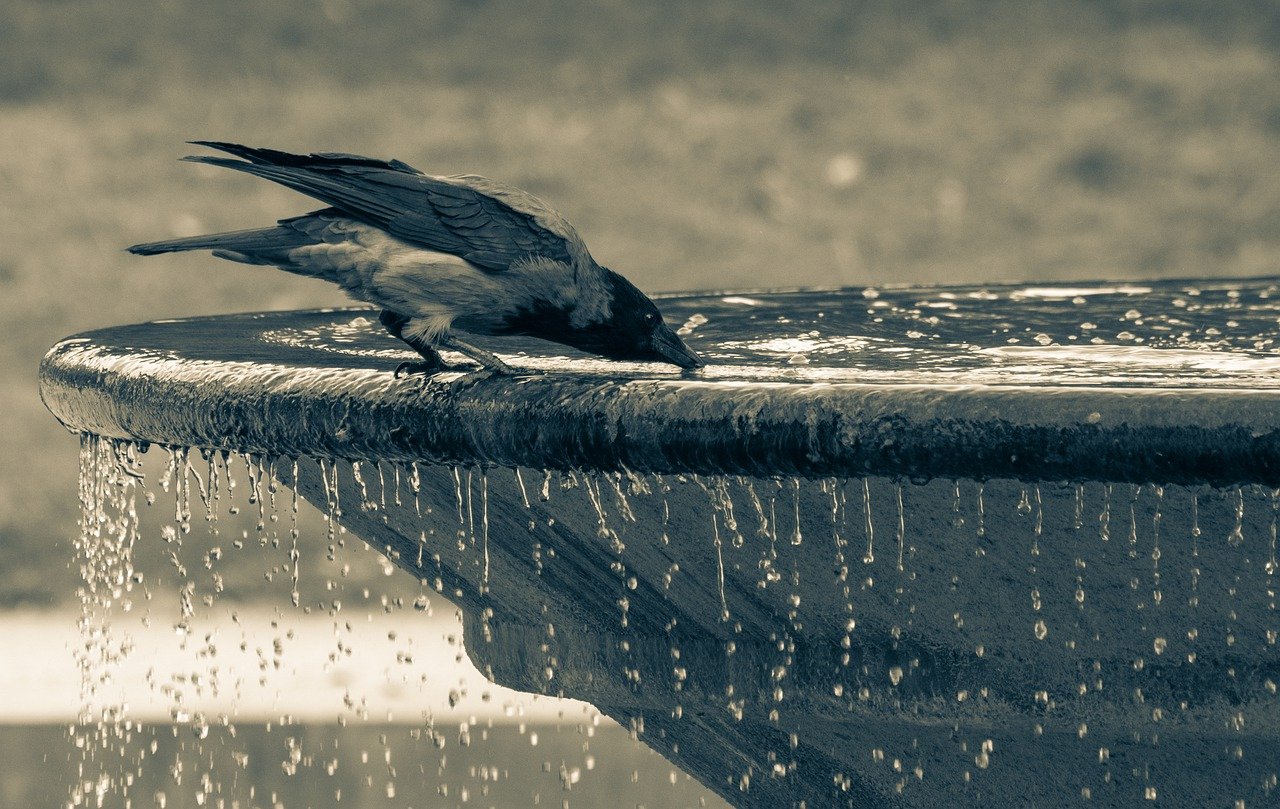 Your feathered friends appreciate the chance to stop by for a cool sip or to splash the dust off their wings.

That's a bonus for your tenants and customers, who get not only a cool, calming water feature, but a bit of bird-watching, too.
5. Outdoor Water Features Purify the Air
We're about to get all science-y here for a minute, but please stick around.

Flowing water produces negative ions that attract dust and allergens and remove them from the air.

So outdoor water features are natural air purifiers.

Water features help cool the surrounding air, too. That's a definite bonus here in Texas.
6. Water Features Make Your Property Stand Out
If every apartment complex, HOA, restaurant, and shopping center had a water feature, they wouldn't be special.

Another waterfall? Zzzzzzz....

But not everybody has one. If you do, you'll automatically have a jump on the competition.

Your property will look more high-end, more attractive, more relaxing, a more pleasant place to be.
Looking for Outdoor Water Features? Trust North by Northwest
Now you're sold on the benefits of adding a water feature to your commercial property.

What's your next move? Hiring a landscaping company that can handle the design and installation process seamlessly, and take care of your other landscaping needs, too.

Once your water feature is up and bubbling, we stick with you, providing expert landscape maintenance to keep your investment in wow-inspiring shape.

The maintenance on your end is pretty easy. There's even a liquid cleaning product you can pour in to keep the maintenance easy throughout the year.

Worried the process will be a big hassle? It won't be, with North by Northwest.

Commercial landscape companies who are skilled at what they do and attentive to your needs as a property manager know how to make the process go as smoothly as possible from beginning to end.

We'd love to partner with you to make your commercial property enhancement projects impressive and your job hassle-free.

Are you ready for stress-free landscaping? Schedule a time to meet with one of our experts today. We'll gather the details, create a customized plan just for you, and you can stop stressing as we improve and beautify your Austin, TX property.
Image sources: water fountain, meditation fountain, bird in fountain